WOMEN AND CINEMA
Sulochana RamMohan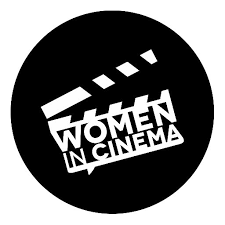 The role of women in the increasingly patriarchal world of filmmaking is not discussed or analyzed with clarity or conviction even now. Rather it remains a taboo topic that warrants no space and little attention. Cinema continues to be a male dominated business with the emphasis mainly on profit and image making. The creative element of cinema and how it nurtures on the sensibilities of a society to grow and thrive is often ignored in the frenzy of building and maintaining stardom which in itself is a male oriented concept. In fact, women's not attaining this coveted position of glory and glamour is itself an indication of the gender prejudices that prevail in this field. 

 It is a contradiction that in the early years of Cinema evolving as an art form, women had a much better position. Stories that revolved around women were used to develop screenplays and such family based themes wooed an audience who were unfamiliar with the fundamental aesthetics of this new mix of art and technology. The pathos and emotional excesses that marked the lives of women were seen as excellent material for visualizing, the dressing up and dramatic confrontations adding the much needed spice to the whole enterprise. In the case of Malayalam Cinema. screenplays took off from popular drama and appreciation of both were based on the validity of theme and the colorfulness of presentation.
 
But over the years cinema evolved into something bigger and complex, the various strands of art involved in its making gaining prominence according to the progress in technology so that camera, music, editing, sound recording etc became more important than the basic narration of a story. The New Wave in the French Cinema created movements here also so that women centric dramas and family epics became obsolete. The format of the silver screen was found better suited for experimental inroads that could redefine the viewer's safe and stale concepts.


In the case of Malayalam Cinema this change also reflected in the choice of actresses. The era of voluptuous beauties like Sheela,Jayabharathi, Vijayasree, Sreelatha, Kanakadurga and their likes came to an end and lithe and slim young women captured the scene with mostly understated acting that almost seemed as non acting. Jalaja,  Shobha, Monisha, Shanti Krishna, Nadia Moidu, etc were of this ilk, the girl- next- door image prevailing over heavy dialogues and sensational denouements. The female thought processes were woven into the narrative so that hereto unexplored avenues of psychological analyses were revealed.  The woman evolved into an individual rather than a stereotype of the model conceived by man. Actresses like Seema, Madhavi, Geetha, Suhasini, Sumalatha etc were given meaty roles that showcased their acting abilities very well. Directors like K.G.George, Mohan, Lenin Rajendran, T,V,Chandran, Padmarajan and  Bharathan  created a middle cinema that gave space for woman centric themes to develop.


It must be noted that though women began to get out of their homes seeking better education and employment, very few were attracted by the creative variety opened up by cinema. We see no women in the field of script writing, songwriting or music direction, camera or editing. Acting, singing, dubbing and dance choreography were adjudged suitably tame female   occupations. The intelligence and initiative of the woman remained untapped in this vast domain of creative prospects even after a generation of career women established their capacity to perform outside the home.


This dismal scenario changed somewhat when Beena Paul entered the field as an editor of some merit. In the course of time Suma Josson, Liji Pullappally, Revathy and Anjali Menon proved their worth as directors. Didi Damodaran put her stampon screenplay writing and Sreebala .K.Menon survived the stints of being an assistant director so as to emerge soon as a full fledged director. Shaji.N. Karun used a female photographer for his film 'Kutty Srank', declaring that it made a difference in the perspective. 


But by and large the male hegemony remains unquestioned in this industry that is as much a business as an art form. The financial dealings involved are not only complex but also obscure to an extent. Women are deemed inefficient in dealing with the production side of large ventures. The risk involved makes women shy away from seemingly shady assignments. 


The attitude of the society has changed drastically in the last two decades with respect to actresses too. Whereas in the earlier era acting was considered a life long profession like any other, nowadays it is just a fleeting phase of fun and financial benefit for many young girls. Once the craze is overcome, many of them fit into the comfortable role of the perfect housewife with a coveted ex celebrity status. This erosion of talent is taking its toll on Malayalam Cinema in that there is a dearth of heroines to play heavy roles. Whereas the heroes celebrate silver and golden jubilees of their acting career, heroines are mere passing faces, denied the long years of endurance needed for growing and evolving into mature artistes. The new generation cinema does give some scope for female involvement on all technical sides as things are a whole lot easier to handle now that manual labor is mostly replaced by machines,  but whether the themes offer room for female participation will depend on more women entering the field of scriptwriting and direction. As long saas some unwritten rule keeps women away from this holy 'sanctum sanctorum' closely guarded by the other half, there is not much hope for female expression.  This is indeed a sad state of affairs because cinema offers infinite possibilities for creative discourses that can enrich feminist concepts and also lay the foundation for equality among the sexes. A determined struggle on the part of women writers, critics and activists is called for in this context and I recommend a continuation of this discussion in such a direction. 
പിന്നോട്ട്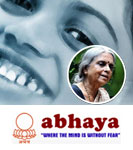 സ്ത്രീകള്‍ക്കുള്ള അഭയകേന്ദ്രം. മാനസികരോഗികള്‍ക്കും മദ്യപാനികള്‍ക്കും ചികിത്സ. അത്താണി, അഭയബാല, ശ്രദ്ധാഭവനം, http://www.abhaya.org/